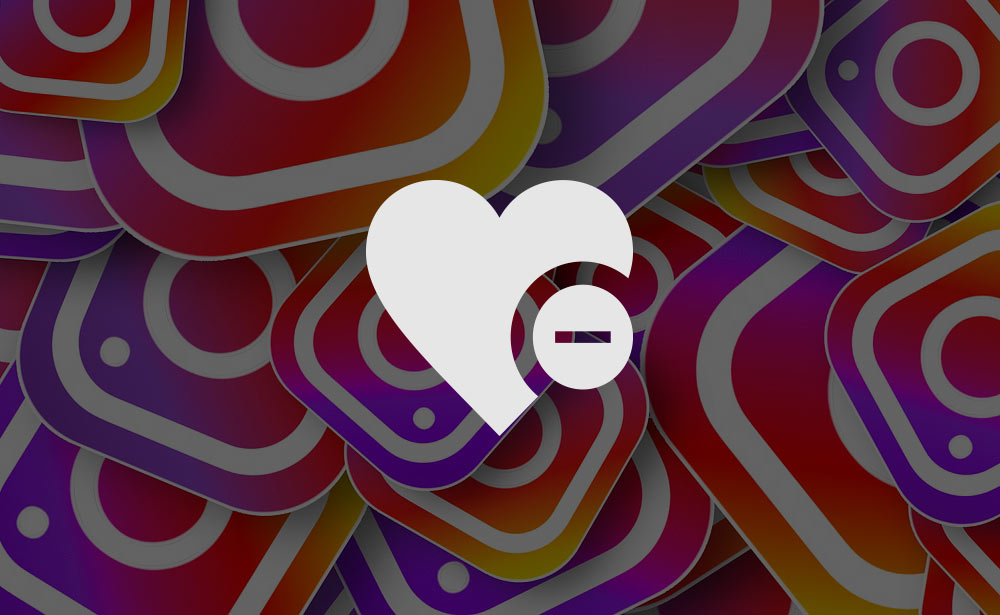 Hidden Likes On Instagram – What You Need To Know
Have Your Likes Disappeared On Instagram?
For about a month now, Instagram has been testing hiding public like counts on all photo and video posts in a number of countries, including New Zealand. It all started back in May, where they initially began the testing in Canada only. However, they have now expanded it to 7 countries, including Australia, Brazil, Ireland, Italy, Japan, and New Zealand.
In this article we explain why Instagram is hiding likes, what the new design looks like, how it works, and the impact it could have on influencers and businesses.
How Do Hidden Instagram Likes Work?
If you have Instagram, then you will see that the majority of your posts now look like,
As you scroll through your feed, there are no like counts, but you can still see who liked a photo or video, when you tap 'others'; but you would need to manually count them to see the total.
Is this the same for your own Instagram posts?
No. You will still be able to see how many likes you're getting on posts, even if your followers can't. The number won't automatically appear under your post, but will be displayed at the top, once you've tapped 'others'.
Can You Opt-in and Opt-out Of The Test?
Unfortunately, if you reside in one of the 7 countries, Instagram is trialling this new feature, then you won't have any control to opt-in or opt-out. If you're selected for the test, you will get a pop-up notification, and the only option available is to agree. They haven't informed the public on how many are taking part in the test, but it seems that users who use Instagram often, and are located in the affected countries, are likely to be taking part.
Why Are Instagram Testing Hidden Likes?
The hidden likes has hugely impacted how Instagram and its users function. The number of likes a post gets, while not the best measure of "success," has long been a kind of status symbol on the platform, and for some users a way of making an income.
However, Mark Zuckerberg wants to encourage users share more authentic content without getting caught up in the competition. Zuckerberg said during his keynote, "We want people to be less interested in how many likes a post gets, and focus more on connecting with other people." We can also assume, Zuckerberg wants to implement these changes to improve the mental health of Instagrams younger users. Studies have shown that social media can be linked to mental health issues among young people.
How Much Will This Impact Influencers & Businesses Who Rely On Instagram To Make A Profit?
We feel it's still too early to tell how much general users will be affected. However, what we do know is that Instagram Stories currently don't have any public metrics, and that hasn't prevented it from exploding in popularity with both users, brands, and influencers.
With the "like count" out of sight, it may mean that we focus more on the content, rather than a number, which will allow you to post more freely without being limited to your best times to post.
Also, as mentioned above, it allows us to check-in with our mental health i.e, we're not so concerned about how many likes our selfies will get.
For influencers there are big implications. For one, it could make it more difficult for brands to find Instagram influencers to work with, given they can't see the average likes they get per post.
Before this came about, reach and engagement rate was more important to brands than the amount of followers, so without the ability to publicly view an influencer's likes/engagement, it could make it harder to gauge how engaged their community is.
Hidden likes could result in a shift away from influencer marketing and more towards paid advertising on Instagram. If brands look for more exposure via paid advertising then this could make it difficult for established influencers to get a foot-hold.
The hidden likes will force businesses on Instagram to be more creative in analysing data and get specific about what content is actually driving the business and supporting business goals.
Don't Fret Yet.
The test has been going since May, and specifically since July in New Zealand. But not to worry yet as this test doesn't mean that likes are going away for everybody, and it will likely be months before we hear anything more about how it's performing.
If you're looking for ways to get more engagement on Instagram, then contact Strategus for a review and free consultation.