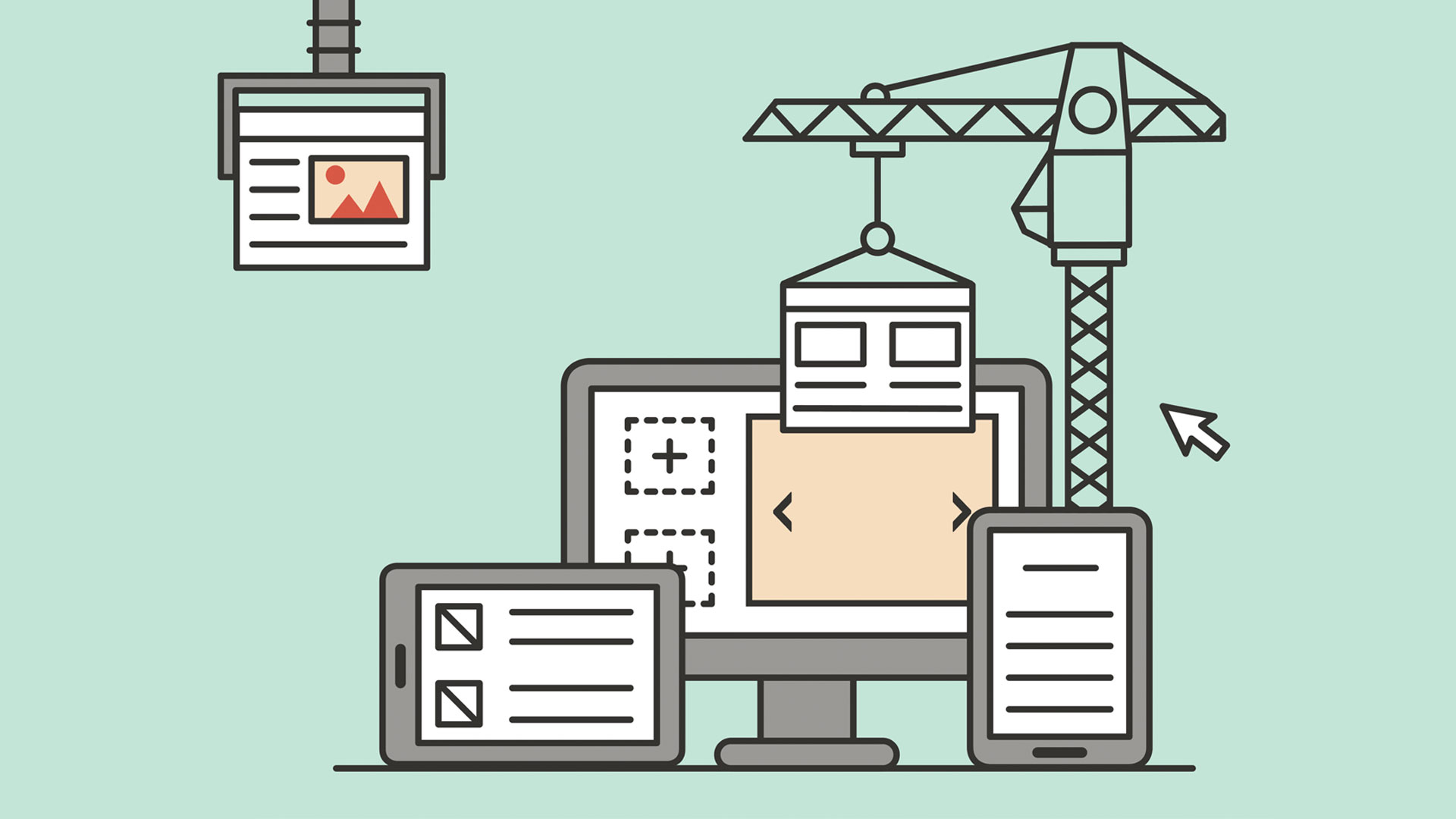 New Year Website Checklist – 5 Things You Should Do Now
The new year is a great time to take a look at your website (and your other digital marketing and communication channels) to ensure everything is up to date and running properly. From making sure your copyright date is correct, to ensuring your site complies with Google's ever-changing search criteria, keeping your site bang up to date has never been more crucial. Here's our top 5 items to check and fix right now.
1. Mobile first
Google is making a huge algorithm shift from evaluating desktop sites to mobile indexing. This means future ranking signals will come from your mobile site, not the desktop version. If your site doesn't make the grade for mobile usability, your desktop site won't rank well either. This has huge implications for websites that aren't fully mobile compliant, or for 'responsive' sites that don't offer a great mobile experience.
Google will be rolling this out over the next few months – they won't give an expected date – so get prepared now before your traffic suffers.
2. Site speed
Google wants to enable sites to load in an instant, no matter what type of device is being used. Even sites with rich content like graphics, animations, video and other media will be expected to load in milliseconds. They have built a new framework – AMP (Accelerated Mobile Pages) to assist this. While you don't necessarily have to start using AMP, we strongly advise checking your site speed and doing everything you can to reduce the time it takes your pages and media to load, particularly on mobiles.
3. Secure sites
Google is also pushing for a safer Internet, encouraging sites to shift to a secure connection (e.g. from HTTP to HTTPS). If your site collects passwords or credit cards and your site isn't secure, Google will flag this in it's Chrome browser, announcing to visitors that your site doesn't have data security. It is also giving more credit to secure sites in search results, so converting your site to a secure connection should be another task on your 2017 priority list.
4. Outdated content
Out of date content signals to search engines (and humans) that you don't keep your site regularly updated, so you may lose out to fresher sites. Change your copyright date to 2017 (or apply a script that updates it automatically), update your company/team and contact pages, refresh product prices if necessary, remove any out of date events (or archive them) and run a check on all your links to identify and fix any that are broken.
5. Website housekeeping
Ensure your website platform or CMS is up to date, incorporate regular backups into your maintenance plan, ensure all plugins are regularly updated, and that any security patches and warnings are dealt with immediately. Most website hosts don't offer this type of support on a basic hosting plan, so check and upgrade your package if necessary. You can't afford website downtime or permanent loss of data if something goes wrong.
Why does it matter?
When it comes to achieving good search results, it's no longer just about quality website content, relevancy and authority. User experience has become a huge driver of change, with Google leading the charge by promoting sites that are easy to use, fast, and optimised across all devices over those that don't. The result: lower search visibility and fewer visitors.
Web-savvy visitors also have increasingly higher expectations, and won't tolerate websites that are slow or difficult to use. The result: higher site abandonment and a lower conversion rate.
Get your site ready for 2017
Does your site need a refresh to bring it up to date or keep up with Google's ever-changing criteria? We're here to help. Get in contact today to discuss your needs.
Get our handy infographic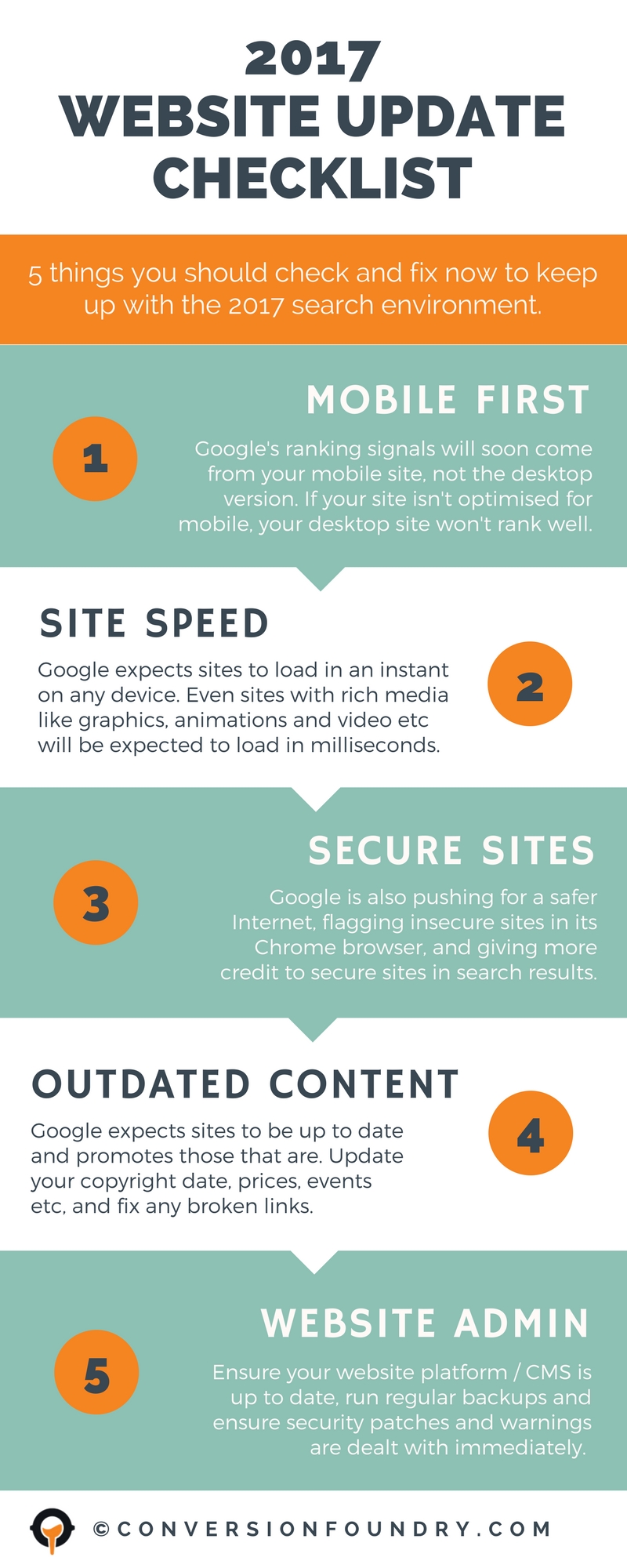 Want to share this image on your site? Just copy and paste the embed code below: