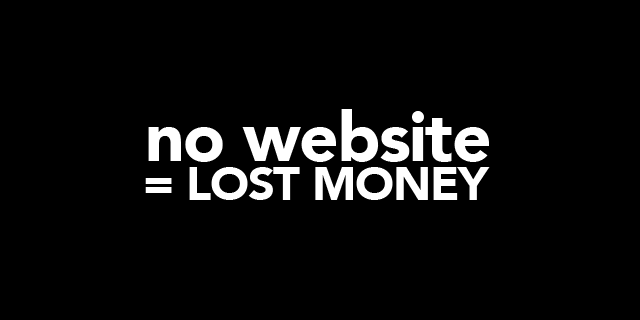 The 101 Series – Why do I need a website
Depending on who you believe, somewhere between 40-50% of businesses in New Zealand still don't have a website!
This despite a recent report by accounting software company MYOB , which tells us more local companies are now online.
​
According to MYOB, half of local Small Medium Enterprises SMEs now have an online presence. Their survey highlights a marked difference in performance between businesses with an online presence and those without a website or social media site. Over the last 12 months, 40 per cent of businesses with a website saw an increase in revenue, compared to 25 per cent of businesses without a website. Over half (54 per cent) said being online generated more enquiries and leads, 48 per cent say their website made it easier for customers to do business and 37 per cent had more interaction with customers. The data also showed that 34 per cent of SMEs say being online allowed them to be more competitive.
The significant benefits of having a website are very compelling:
 Your website can provide you with an opportunity to creatively and effectively represent your business.
You can extend your competitive reach to a worldwide market.
It enables you to present your brand, value proposition and products; and allows you to communicate with your target audience.
It can be used to find out more about your potential customers.
It provides an online reception, storefront and knowledge centre, where customers can self serve and engage with your business 24/7.
Your website can generate new inbound enquiry and generate new direct sales.
While the benefits of improved productivity and efficiency; more enquiry and revenue, you think, would make it a "no brainer" decision to get your online presence underway. Many businesses are still hesitating about getting a website design and developed because of the perceived cost, or think it will be a difficult process and or are concerned about security.
While some of these concerns are valid and require careful consideration; they are the same reasons that make it neither realistic nor practical for most businesses to undertake the process of building a website in house themselves.
Just the same you need to be wary of free templated sites that are generally very limited in functionality and are simply vectors for international corporates, Telco's, ISPs, or their like to sell their other services to you. Free is seldom, not often or rarely actually free!
When you decide to design your website, you should work with a professional web developer who can create a sustainable, secure, functional and appealing website for your business.
One of the key things that will differentiate your website over your competitors will be the uniqueness and quality of your content in relation to your products and services, and this is where your effort should focus.
Your developer should guide you to ensure the correct web platform is selected that enables you to securely manage changes and updates with ease in the future. They should help you create a website that is appealing, easy to navigate for your customers, offers rich content, and is optimised to work on all devices.
They should help your site to be found by your target audience; which means your site ranking in prominent search engines like Google. Search engines don't see your website like a human does, so it is essential that your site is set up with optimal search engine optimisation from the outset and that this is continually maintained, so you have the best opportunity of new customers finding you.
Your business website is as, if not more important than having a business phone number these days. It will give your business credibility, help you grow, improve your customer service and save you time!
​Stu Clark – www.strategus.co.nz