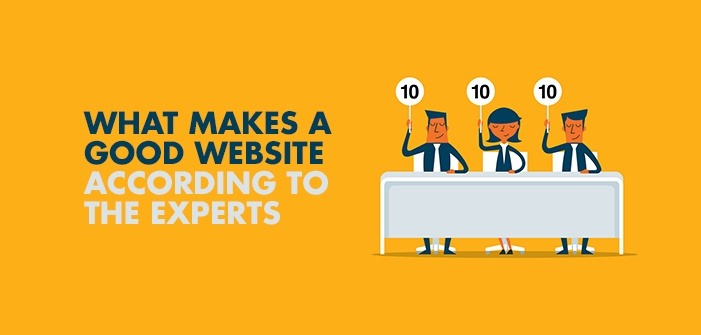 What Makes a Great Website?
Over the years we've seen a lot of websites – many bad, many good, and a few that were truly great. Different websites can be great for different reasons, depending on their particular goals. We've broken down the 5 key elements of what we consider makes a great website: UX, Content, Design, SEO and Delivery.
UX
User experience, or UX as its commonly known, boils down to how a person feels when using your digital platform (such as a website). UX covers many areas including design and layout, performance, accessibility and more. Website UX matters because users must be able to navigate and use the site (such as your shopping cart) easily and having a good experience here will encourage people back to your site.
Redd Horrocks from UX Booth has pulled some key usability lessons from Steve Krug's book "Don't Make me Think" , (the laypersons usability bible), that we find particularly relevant:
"Don't Make Me Think":
As a rule, people don't like to puzzle over how to do things. If people who build a site don't care enough to make things obvious it can erode confidence in the site and its publishers.
"Web Applications Should Explain Themselves":
As far as humanly possible, when I look at a web page it should be self-evident. Obvious. Self-explanatory.
"Don't Waste My Time":
Much of our web use is motivated by the desire to save time. As a result, web users tend to act like sharks. They have to keep moving or they'll die.
CONTENT
Having good content (the written words) on your website can help differentiate your site from competitors and put the right messages in front of your customers. Sites with great content understand their target audience well and cater every page for these people, using customer-centric messaging and wording that focuses on their wants and needs.
Defining a clear content strategy ensures the pages and copy on your site delivers relevant messages that sell your unique value proposition and makes persuasive calls to action. In defining your content strategy, using target keywords (see our post on Keyword Discovery ) to include in your copy helps ensure the correct pages onsite get found for certain search terms in search results. This in turn promotes your site to potential customers in search engines and enhances user experience as they find exactly what they searched for.
DESIGN
Your website design and the aesthetic appeal of your site go a long way towards making your site great. Your web design helps users understand your navigation, and ensures your brand is communicated with consistency and builds trust with prospective customers.
A website has mere seconds to make an impression on a new visitor, so if your design is confusing or a user can't see what they need, they will leave. This is relevant to Steve Krug's lesson above, "Don't Waste My Time":
"Much of our web use is motivated by the desire to save time. As a result, web users tend to act like sharks. They have to keep moving or they'll die."
SEO
Search Engine Optimisation is another key element to a great website. SEO means marketing your site so all its content can be found and displayed highly in search results, in front of potential customers searching for your products or services. Basically this is ensuring your site is visible to the right people, for the right keywords, which is where your customer's experience with your brand starts from. While SEO is an ongoing process, we have found it vital to the performance of a website in order to get the right online "foot traffic" through the door.
DELIVERY
Delivery is usually the most important element of a website for any business owner. Delivery can be defined by your goals and needs for the website, such as enquiries, ecommerce sales, sign-ups, downloads, or whatever you would define its success by. When the other key elements to a website are great (UX, Content, Design and SEO), then great delivery will follow.
We are experts in creating great websites that attract as well as convert. If you're looking for a new website or an upgrade to your existing one, get in touch with us to discuss how we can help make it work for your business.
The Strategus Team
strategus.co.nz