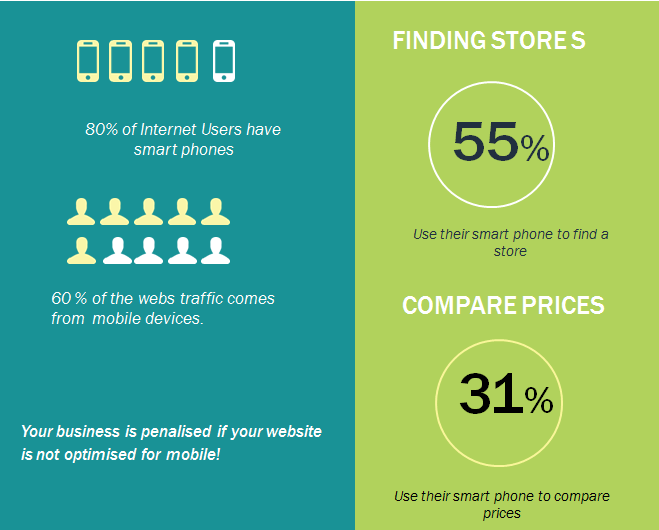 Mobile Optimised Website – What the Numbers Say.
Having a website that's mobile optimised (or a responsive web design) is a necessity in today's environment. Surprisingly there's still a horrifying number of websites that fail to meet this mark, especially amongst small and medium sized businesses.
Mobile Web Statistics: Numbers Don't Lie
80% of internet users have smart phones
60% of the webs traffic comes from mobile devices
55% use there smart phone to find a store
31% use a smart phone to compare prices
This shows high usage for mobile devices, which I'm sure will correlate with your own website usage data.
Further reading in the "Mobile Optimised Website" Series
Part 1 – The numbers don't lie
Part 2  – 4 reasons why you should have one
Part 3 – Technology options and delivery ​
Part 4 – Features, focus and things you should consider
Andy Brown
www.strategus.co.nz