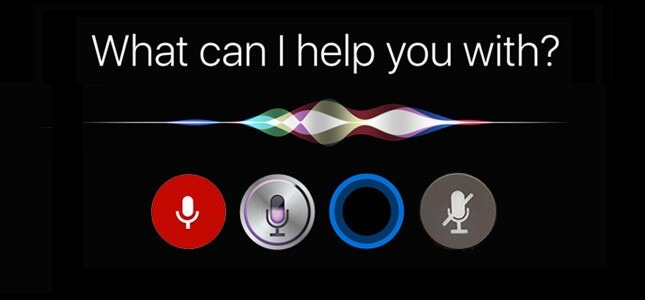 Siri, How Do I Adapt My Website For Voice Search
The fast, smart, hands-free voice search has undeniably been growing rapidly and is predicted to dominate all online searches by 2020. Why does this matter for your business? If you've been relying on Organic traffic to guarantee you acquisition and leads, then you'll most definitely need to alter your existing content and change the way to write your content in order to adapt it for voice search.
Firstly, what is voice search?
Voice search is a speech recognition technology that allows users to search by saying terms aloud, rather than typing them into the search bar. Smartphones, tablets and laptops all feature this digital assistant that inputs the search query on request rather than users having to type it in themselves.
Major technology providers are continuing to invest more and more in their intelligent digital assistants; Apple has Siri, Google has Google Assistant, Amazon has Alexa and Microsoft has Cortana. From users asking simple searches as, 'what's the forecast today?' and asking questions where the answers are embedded into personal data, such as 'what time is my appointment at the doctor's tomorrow?' Consumers are increasingly using voice-enabled virtual assistants and are now becoming more reliant on this technology; that they're using it for all their searches, no matter how complicated, every day.
One in every five mobile searches is carried out via voice search, that means 12% of Google Searches, roughly 420 million searches are mobile voice queries a day.* These statistics tell us that while this technology continues to be developed and perfected, our businesses need to start taking voice search seriously and start implementing it into our customer experience and SEO strategies.
Why making your website adaptable for voice search will keep you ahead of the game.
Voice search is three times more likely to be used for local-based searches than text searches and so, if you already feel that you're being pushed further and further down in the search results, then now is your chance to rectify that by enhancing your voice search power.
The key differences in voice search queries compared to traditional queries is that they're more conversational. They way users type in comparison to how we speak aloud is a lot different. When we use voice search, we tend to use longer phrases and can be more detailed in our language and are less lazy. For example, a user may type in the search engine bar, 'Christchurch hotel deals', however, if we use voice search, users may perhaps say, 'bring up the best hotel deals in Christchurch for under $200'. From voice type queries, we can tell exactly what the user is searching for; it's more specific and shows the user's intention to buy. Digital assistants respond to natural phases by interpreting the meaning and the context behind the words, this means that algorithms are not just seeking the right keywords, but the understanding of the request in order to deliver the best results.
By adapting your website and other search engine properties for voice search, you'll increase your chances to be higher in the search results.
3 Tips to optimise for voice search
Add more FAQs to your site. Whether you extend or change your existing page or create new pages to address more questions and answers, FAQs are crucial in helping search engines identify quick answers. Many voice searches begin with, 'Who, What, Where, Why and How, so ensure you use adverbs when creating questions.
Making sure you have a mobile-friendly site is key for all SEO purposes but is particularly important as most voice searches are performed via a mobile device.
Your local listing and local paid advertising are fundamental for voice search. The nature of local search is local intent and ensuring your site appears for relevant searches, i.e. 'restaurants near me' to 'tyre shop near me' is paramount.
There are many other developments, search engine optimisation and user-experience strategies and technicalities that can be done in order to optimise your online presence for voice search. If you're interested in adapting for the future, to discuss voice strategy and initiatives, then get in touch with Strategus today.
*econultancy.com